Aluminium Shopfront In Essex
Signature Shopfitters is one of the best company in the UK, providing the services related to Aluminium Shopfronts. It is imperative for a business to be unique in all aspects to excel among competitors.
We especially design the Aluminium Shopfronts to meet the requirements of our clients. Aluminium considered as a raw material which is ideal for shop fronts and usually for windows that need to be open quite often in a day. 
Signature Shopfitters Aluminium can paint in any RAL or BS colour which helps to make the design flexible enough to use in multiple locations like  Retail Stores and Shopping Centres as well. This flexibility helps the clients to choose the right Aluminium Shop fronts from Signature Shopfitters. 
Signature Shopfitters also provide the surface furnishing such as powder coating on shopfronts which helps to improve the design even better.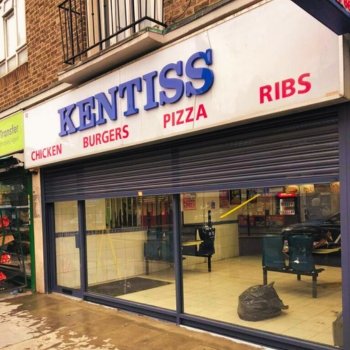 We have the high-quality products that are guaranteed unique in the market. We have an inclusive collection of products to meet the demands of our reliable customers. Aluminium shop fronts are used for designing the commercial entrances.
Our Aluminium shop fronts are attractive and construct using the modern technology. We are meeting our goals by providing the robust Aluminium front doors. Our Aluminium doors offer the versatile and wide range to our retail users with different door operations such as the entry can be manual and automatic Or it can be single glazed or double glazed and can also be assembled with thermally broken Aluminium to improve the functionality and performance of the thermal system.  
Almost majority of Aluminium front doors of the shops are different in specifications. We are providing services to design the Aluminium front door by using different glass types. We have variety of different ranges of glasses that are used to made  perfect front glass door for your business. Toughened and tinted glass are the most used and in demand for designing the glass door. Our experts ensure to create the unique after doing complete market survey to provide the best and attractive front glass doors to our clients.
Making of Aluminium Front Doors
This type of door system needs no frequent maintenance and provide ease of use for customers. By combining single and double leaf doors to create Multi-leaf doors is our speciality. All the entrance doors at Signature Shopfitters are custom made and can be replaced when there is need to remodel or restyle the doors.
It is easy to choose for the clients because of multiple options and alterations available. Anti-finger track system is used and embedded efficiently in the making of Aluminium front doors. We provide different opportunities to the clients for the automation of the entrance door to access and use it efficiently. Signature Shopfitters has determined to provide high and advanced level of professional and different type of design demands.
The strength and endurance of Aluminium front doors help us in many ways to modernized our existing designs to produce amazing products for our valuable clients.